There's Always Something Sweet Happening Around Here!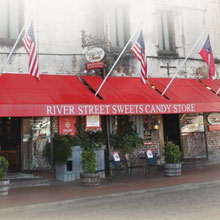 April 1, 2013, South Magazine Article River Street: A Feast for the Eyes
The vistas of Savannah's River Street are one of the primary features that make it such a special place to visit. Check out South's exclusive gallery for beautiful photos of the Riverfront and all it has to offer.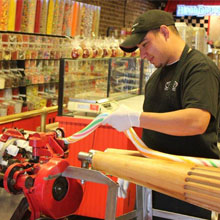 February 2013, South Magazine 7th Anniversary Event! A video on how our Traditional Saltwater Taffy is made!
February 2013, South Magazine 7th Anniversary Event! Additional Images of the Savannah Magazine 7th Anniversary Party
Images by John Alexander South's 7th Anniversary party was a night of flappers and Gatsby-lookalikes. Attended by hundreds of people, including John Sussman, Lois Wooten, Dr. Richard and Robin Grecco and many others. The celebration was certainly a sign of a great 7 years and a great year to come.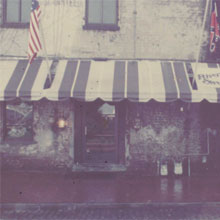 March, 2013, Stirring up sweet success! An Article on our 40th Anniversary and new Habersham Village location in Savannah!
Additional Images of our New Habersham Village location Grand Opening
Read the Business in Savannah Article about the Habersham Village Grand Opening
It began simply enough in 1973 when Georgia Nash and her daughter, Pamela Strickland, decided to open a small gift shop in downtown Savannah. Boldly choosing a River Street location at a time when the cobblestoned waterfront was still mostly vacant...